M-STAT at eshow Barcelona Conference!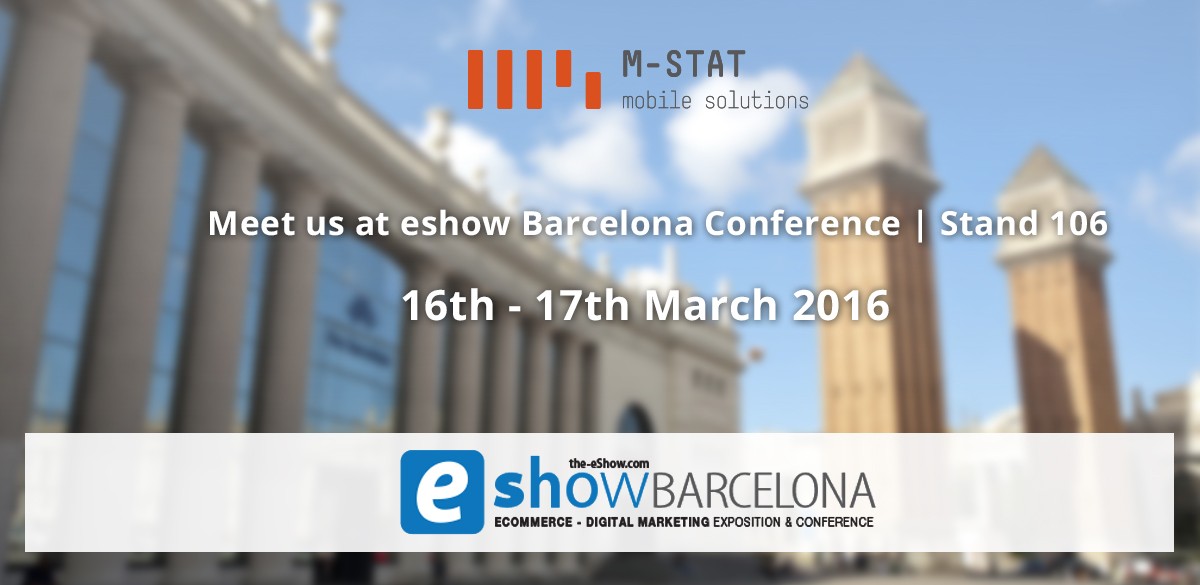 M-STAT will actively participate in eshow Barcelona Conference, one of the most influential conferences in the field of e-commerce and digital marketing, which is going to take place in Barcelona, on March 16th-17th 2016.
Eshow Barcelona Conference suggests an exhibition of vital importance for companies operating in the fields of e-commerce, digital marketing, cloud, mobility and mobile technology.
This year, Μ-STAT is going to participate in eshow Barcelona Conference for the first time, so as to promote the wide range of its mobile marketing products and services and more specifically is going to present:
a) The fully featured Bulk SMS platform in Spain, "SMSARENA ES":
SMSARENA.ES is a reliable and high quality Spanish Bulk messaging platform, matching both customers' needs and market requirements. SMSARENA.ES has been operating in the Spanish Bulk messaging market for three years and at the same time, has managed to incorporate into its portfolio a remarkable network of customers and strategic partners.
b) The advanced White label platform, "WEBSMS Platform":
WEBSMS Platform offers integrated white label services (Software as a Service) enabling users to enter the SMS market and start their own SMS Business (SMS Resellers) within a day!
c) Native mobile application development services:
M-STAT designs and develops native mobile applications, in order to successfully meet each business's needs with flexible solutions.
We are always open to discuss with you your business' opportunities and find the ideal solution for your brand! Book a meeting with us in Barcelona!
Get a free invitation here!
Meet us at Εshow Barcelona Conference | Stand 106 | 16th – 17th March 2016 |