Omni-Messaging Experience
Reach your audience everywhere!
Acoustic Exchange (IBM UBX) – OMNI Messaging
M-STAT has partnered with Acoustic in order to offer its OMNI messaging platform from
within the Acoustic Exchange (ex IBM UBX) solution.
ΟMNI-MESSAGING
Discover the power of omni-channel messaging and create a seamless customer experience! Communicate, re-engage and interact with your target audience through multiple mobile channels!
M-STAT's integrated omni-messaging platform has been honored with 2 awards at e-volution awards 2018. 


A STRATEGIC APPROACH TO CONTEMPORARY MARKETING
A new era has begun! Mobile messaging has dynamically evolved: from traditional SMS, to Viber messages and Push notifications!
The latest trends in mobile communication optimize customer engagement through an omni-channel strategy, enabling you to reach your customers over the channels they already use! M-STAT empowers you to create a seamless Omni experience, through its fully featured omni-messaging platform! The platform offers 3 messaging channels, enabling you to effectively communicate with your customers via:
Push Notifications
, 
Viber Service Messages
and
SMS
, while offering an alternative solution through
  SMS fallback
, ensuring the deliverability of all your significant messages!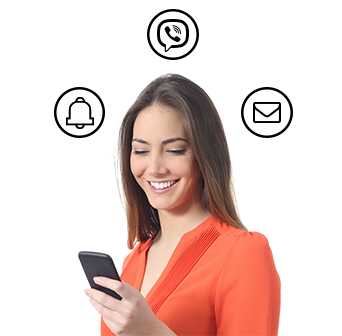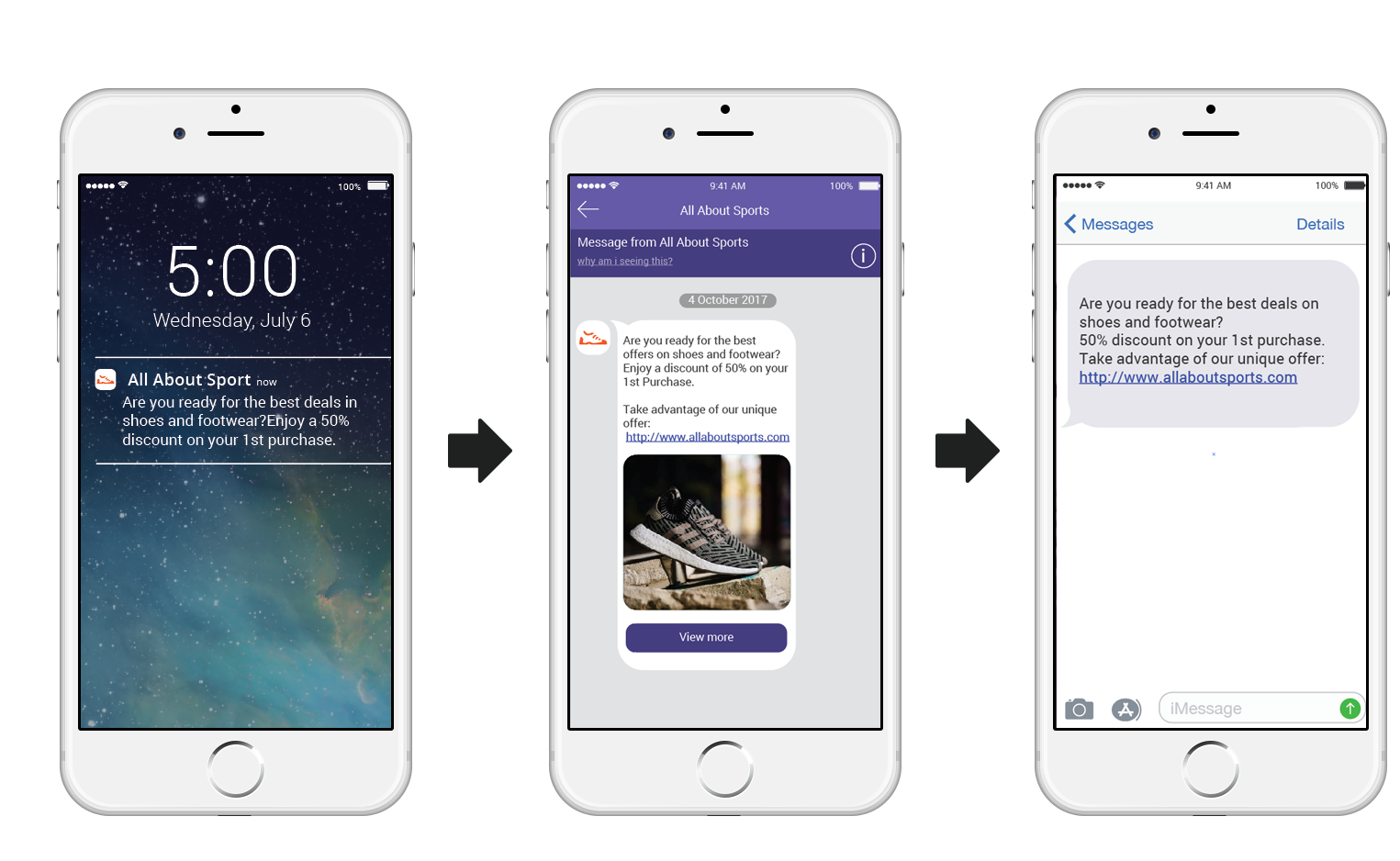 MESSAGE FALLBACK
Leverage message fallback to reach users who did not receive the Viber or Push message, within a specific time range.
When internet connectivity is off, or in case the user hasn't installed your brand's app, our platform automatically sends the push notification as a Viber message (Push fallback to Viber) or as an SMS Message (Push fallback to SMS). In case the user hasn't installed the Viber app either, M-STAT's omni-messaging platform automatically sends the Viber message as an SMS (Viber fallback to SMS), making sure your content successfully reaches your audience!
Businesses that adopt omni-channel strategies achieve 91% greater year-over-year customer retention rates.
90% of customers expect consistent and seamless interactions while switching from one channel to another.
Companies with strong omni-channel customer engagement retain on average 89% of their customers.
Direct connection with Viber
M-STAT is an official Rakuten partner and one of the few selected mobile messaging companies in Greece and worldwide, providing direct connection with Viber for messages termination.
Push Notifications
Create push text messages and enrich your push campaigns with deep linking and external url, in order to drive user engagement and retention.
Direct SMS Routes
Our platform provides direct termination to Greece, Albania, Cyprus & Spain along with high quality international routes.M-STAT is the only mobile messaging company providing direct connection with all Greek MNOs for SMS termination.
Integrated Statistics
M-STAT's innovative platform provides real time delivery reports for Push notifications campaigns, Viber messages and SMS campaigns.
API Integration
Directly connect your application, platform or CRM system with our omni-channel messaging platform using HTPP, SMPP or SMTP protocols.
White label platform
M-STAT provides Businesses with a white label omni-messaging platform, offered as a software-as-a service solution, fully scalable, supporting multiple user and reseller levels.