M-STAT launches Viber fallback to SMS
M-STAT takes Bulk messaging to a whole new level and launches the new, leading edge feature, Viber fallback to SMS. Keeping up with the latest mobile marketing trends, the company introduces a new communication channel, bringing brands closer to their audience than ever before!
NEW MOBILE COMMUNICATION CHANNEL 
M-STAT, through its integrated mobile messaging platform, provides brands the ability to reach directly & efficiently their target audience in Viber!
Enterprises and brands have the ability to build their own, business profile and
send bulk or personalized messaging campaigns to their audience in Viber
!  When internet connectivity is off, or in case the user hasn't installed the Viber app, M-STAT's platform automatically sends the Viber message as an SMS (
Viber fallback to SMS
), ensuring that your content successfully reaches your audience!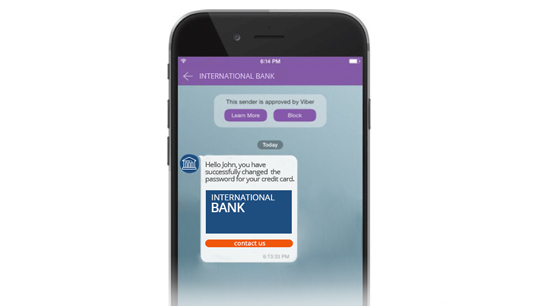 Direct Connection with Viber
M-STAT is an official Rakuten partner and one of the few selected mobile messaging companies in Greece and worldwide providing direct connection with Viber for messages termination.
Business profile
Create your own Business profile in Viber with your logo, attract even more customers and significantly enhance your brand image.
Unlimited Content
Enrich your campaigns in Viber with interactive content, such as text up to 1000 characters, links, images, videos and call to actions!
Advanced Reports
M-STAT's platform provides detailed delivery reports, such as seen, delivered, not delivered, expired, non-Viber users.
Reliable Delivery
Reach up to 100% delivery rate with Viber messages and SMS fallback scenario, maximizing the performance of your messaging campaigns.
White label platform
M-STAT provides Businesses with a white label messaging platform, offered as a software-as-a service solution, fully flexible, supporting multiple user and reseller levels