Interview for SMSARENA.ES at e-Show Madrid!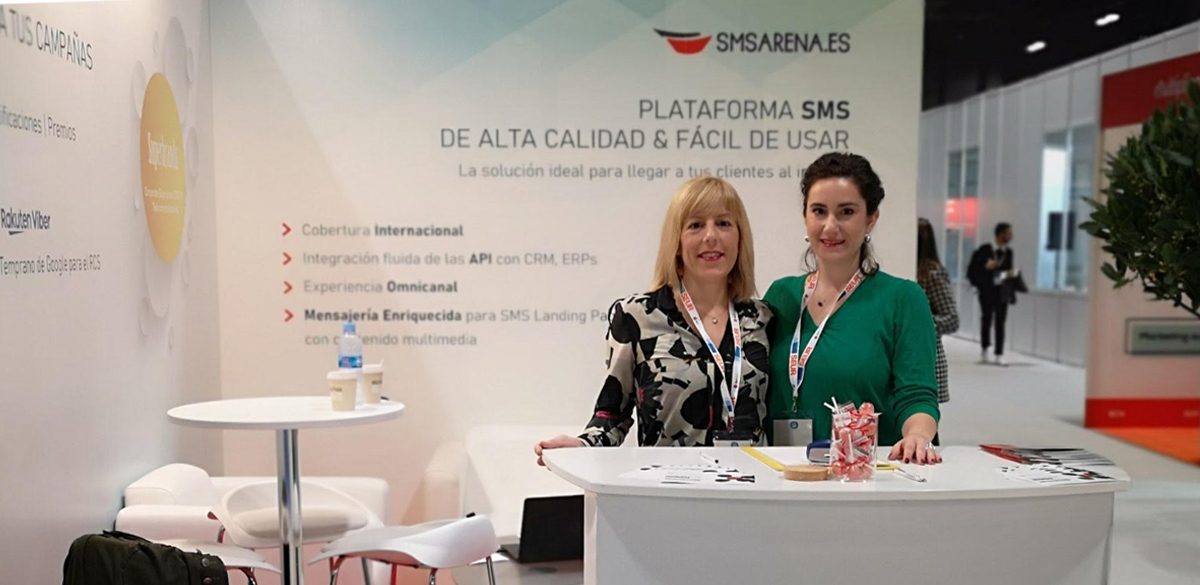 Another successful event participation was completed by M-STAT, demonstrating SMSARENA.ES, the bulk SMS platform, at eShowMadrid.
During this important e-commerce conference in Spain, this year among other things, emphasis was placed on the dominant role of SMS as a way of communication between companies and customers.
Eleni Koulourgioti, Account Manager of SMSARENA.ES, gave a short interview during the exhibition, about the superiority of SMS as a Mobile Marketing tool and how this can be used through the SMSARENA.ES innovative platform.
See the relevant video.
The conference involved a total of 12,100 digital marketing experts, 350 speakers & 130 exhibitors, while more than 200 activities took place. It was a great honor for the company executives to attend the conference, be informed about trends in Mobile Marketing, and meet partners & clients by briefing them on services such as RCS.
Next appointment is at eShow Madrid 2020!