M-STAT and SMSARENA.ES once again at eShow Madrid!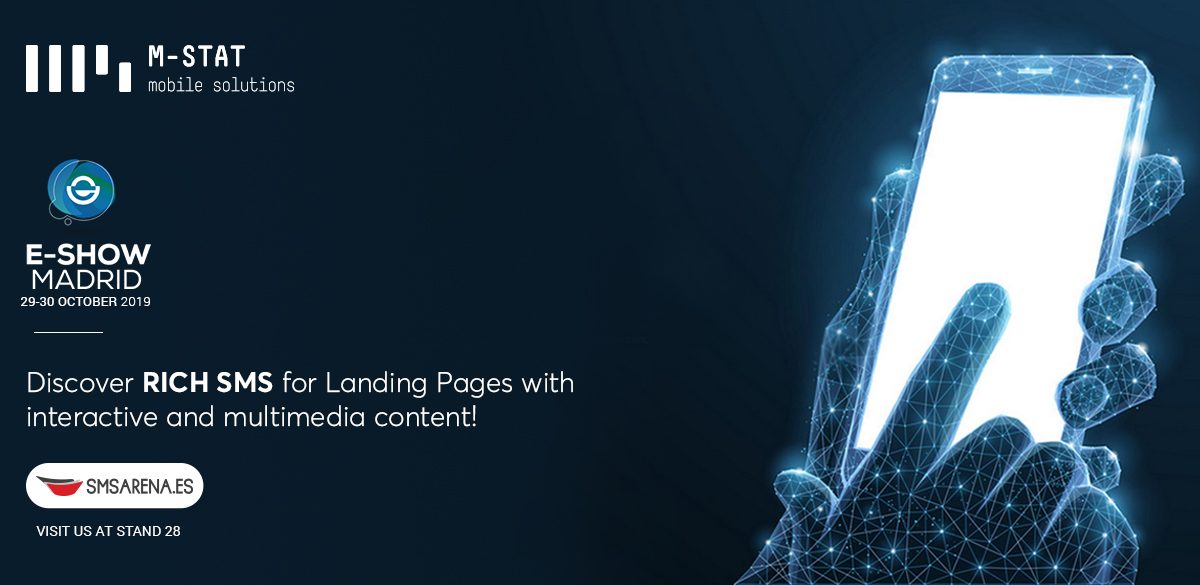 M-STAT actively participates once again at eShow Madrid presenting SMSARENA.ES, in one of the most popular and important events of eCommerce & Digital Marketing in Spain that brings together major companies of the digital industry. This year it is held between 29th and 30th of October 2019 at the IFEMA – Feria de Madrid, Spain and features 130 exhibitors, 350 expert speakers and more than 12.000 professionals of the digital sector.
M-STAT in this new edition of eShow, will present the Business Messaging platform SMSARENA.ES, as well as the RCS which offers upgraded, two-way communication to the target audience.
SMSARENA.ES is a high-quality & easy to use bulk SMS platform, targeted to the spanish market with exceptional characteristics which include:
International coverage
Smooth API Integration with CRM & ERP's
Dedicated customer support
Οmni-Channel experience
RICH SMS
View more here