Another distinction for Μ-STAT at the Mobile Excellence Awards 2019!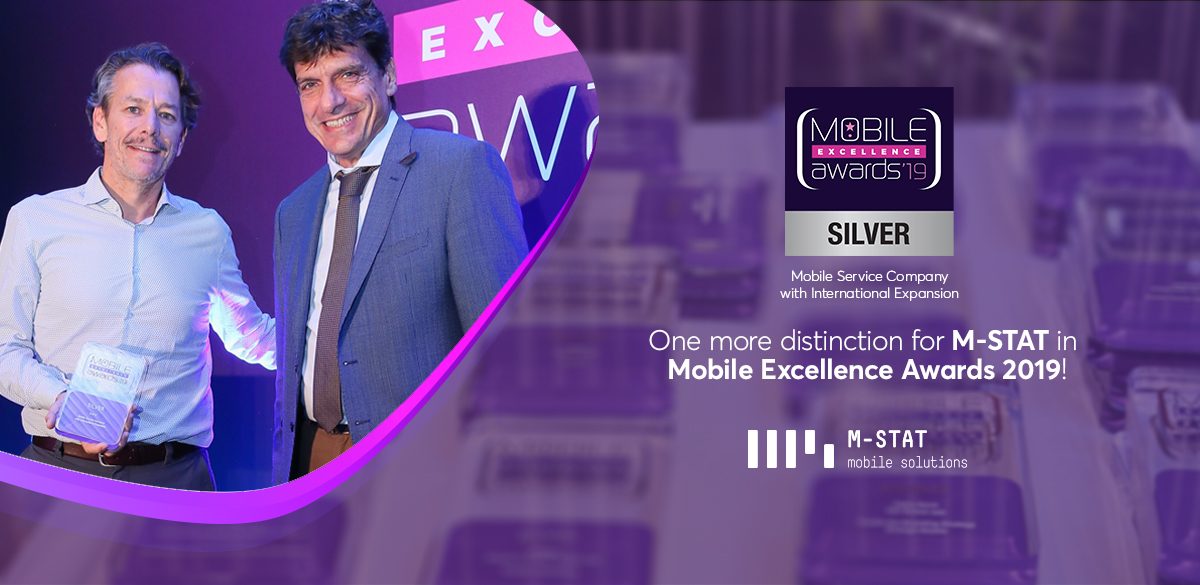 M-STAT was honoured to receive the silver award at the Mobile Excellence Awards 2019, in the category "Μobile Service Company with International Expansion".
The Mobile Excellence Awards were organized for the fifth consecutive year by Boussias Communications and powered by ELTRUN of AUEB, Greek Mobile Operators Association, HAMAC, Hellenic Labour Inspectorate, GRECA, Hellenic Institute of Communications and Hellenic CIO Forum of Hellenic Management Association.
The ceremony took place on Friday the 17th of October 2019 with a glamorous celebration at Αnais Club, Varibobi. More than 280 market executives and the most innovative mobile apps & projects of the year were awarded. This year's event has registered a record of applications, with 40% more entries than last year, which makes M-STAT's award exceptionally important.
Μ-STAT is the only company providing direct SMS termination in Greece, Cyprus, Albania, Romania, Bulgaria and Spain, as well as high-quality of SMS termination worldwide through reliable partnerships. As a result, many International Messaging Providers trust M-STAT for SMS termination in all the above countries. In order to provide better customer service,  M-STAT has developed dedicated websites for Spain, UK and Bulgaria.  M-STAT is proud to be among the 19 official Rakuten Viber Partners worldwide and has joined Googles' Early Access Program for RCS Business Messaging. M-STAT, as a brand, is also well recognized by the "Superbrands" International institution and is honoured to be among the top Corporate Superbrands in Greece for 2018-2019 in the telecommunications sector.
This distinction confirms Μ-STAT's strategy, which is always being focused in International Expansion while maintaining high-quality and reliability of its services.