Collaboration of M-STAT& Sport24 for push notifications automation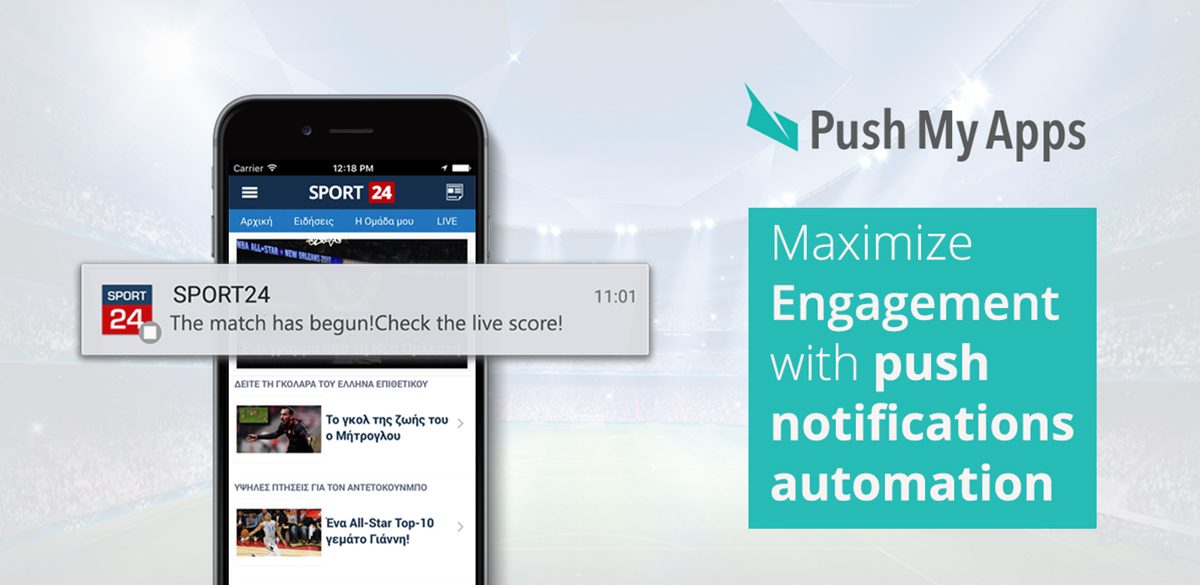 Μ-STAT's Push My Apps platform, provides Businesses with integrated Push Notifications services, enabling them to significantly increase user engagement and revenue through mobile applications. The platform enables each brand to develop an effective push notifications strategy, by targeting the right users, at the right time!
Mobile marketing automation

Push My Apps provides Businesses with the capability to send automated push messages, based on standard criteria such as, users' preferences, their location and interests.
Moreover, Push My Apps has the ability to interconnect with 3d party systems for content production and automated push notifications sendings. The platform also supports custom interconnections based on clients' needs.
Case study: Sport24.gr application

Through Push My Apps, Sport24.gr, the leading sports website in Greece, sends more than 20 million push notifications per month, increasing this way, user engagement and loyalty rapidly!
More specifically, with Push My Apps, Sport24.gr has successfully created :
Channels for dynamic segmentation based on users' preferences
Custom feeds parsing for automated push messages, regarding breaking news, live scores & results
M-STAT provides you with the appropriate guidance and tools, in order to develop an efficient and flexible push notifications strategy, tailored to your needs!