M-STAT in Malta Telecom Summit & OMExpo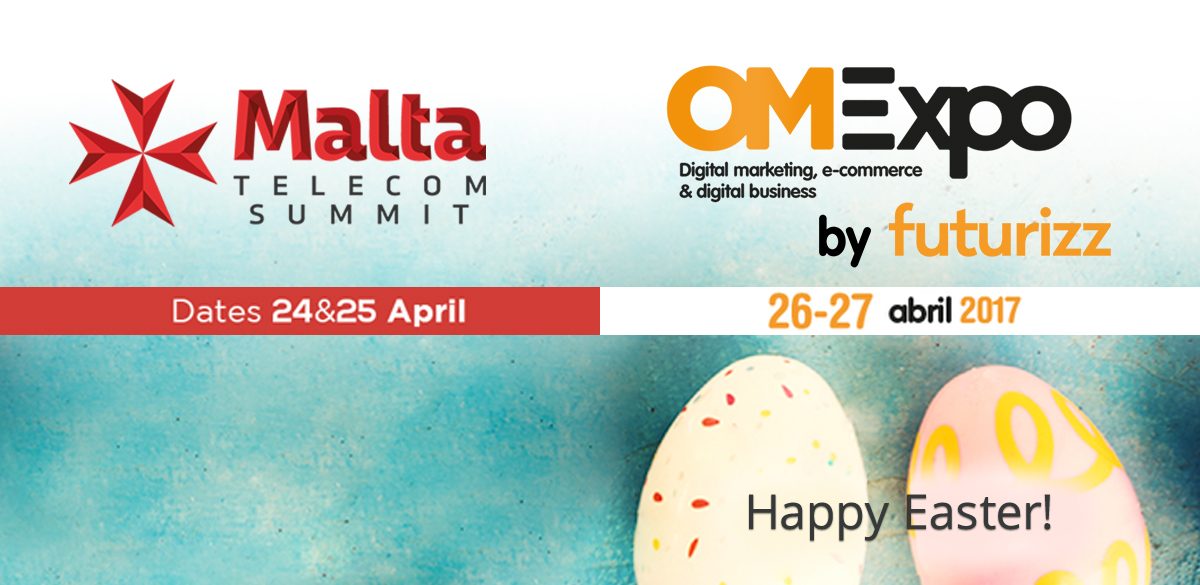 M-STAT team wishes you Happy Easter!
Keeping up with its dynamic presence in the international markets, M-STAT team will actively participate in Malta Telecom Summit, on April 24-25 and in OMExpo by Futurizz, taking place on April 26-27, in Madrid. Malta Telecom Summit focuses on SMS marketing & mobile payments and OMEXpo by Futurizz is a standard, annual event focusing on e-commerce & digital marketing.
Malta Telecom Summit
The company is going to participate in Malta Telecom Summit, promoting furthermore its:
Integrated Bulk messaging services, aiming at creating new collaborations. M-STAT is the only mobile messaging company providing Direct SMS Termination with all Greek mobile network operators and will continue to further expand its strategic partnerships.
Premium SMS & mobile payments, covering a full range of SMS pricing in Greece & Cyprus.
Contact us to set up a meeting in Malta Telecom Summit, on April 24-25


OMEXpo by Futurizz
The next station for M-STAT team is OMEXpo by Futurizz, in which is going to present:
Viber fallback to SMS, the new feature, enabling brands to create their own, business profile in Viber and directly communicate with their target audience in one of the world's most popular instant messaging channels, with 1 billion users! Each brand has the ability to send messages to users in Viber and if a user does not receive the message within a specific time period, then he will automatically receive an SMS. Enterprises have the opportunity to send bulk or personalized messaging campaigns with rich content such as, text up to 1000 characters, links, images & call to actions.
Directly visit us at OMexpo By Futurizz in Madrid, on April 26-17,  stand G22 or set up a meeting