New mobile app M-STAT in collaboration with Argiri-Laimou School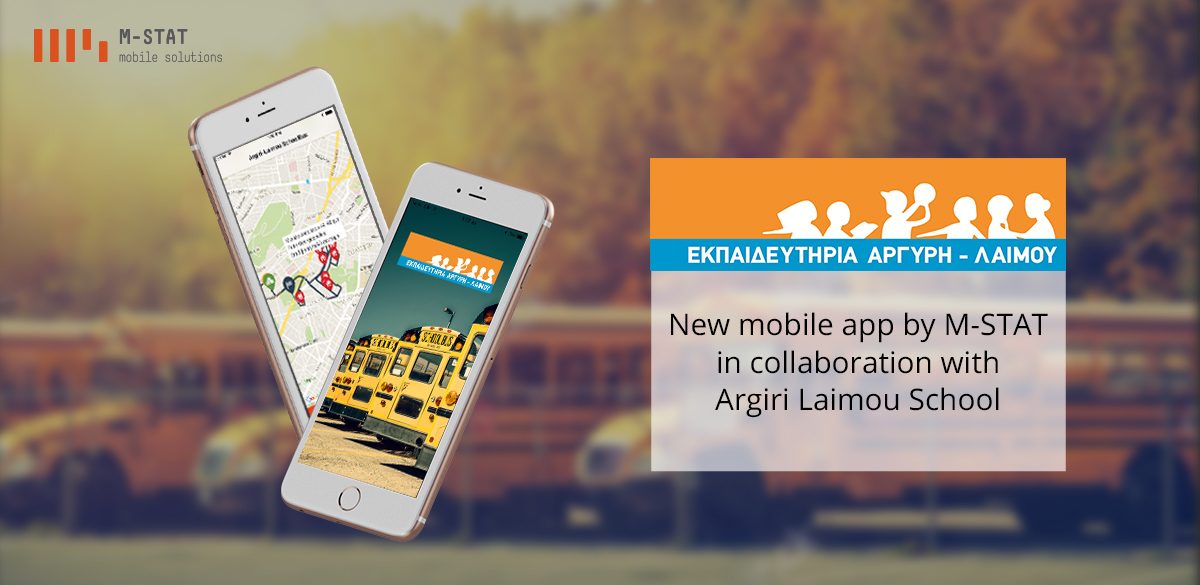 Argiri-Laimou school chose SchoolBus Alert, M-STAT's specially designed platform for organizing school transport effectively. Μ-STAT developed the mobile application Argiri-Laimou SchoolBus for Android and iOS, offering plenty of opportunities for parents, schools and school bus drivers.
Advanced features
Through Argiri-Laimou SchoolBus parents have the ability to
Monitor the current location of the school bus within the map
Get informed through SMS or Push Notifications regarding the arrival of the school bus to the student's address
Timely schedule the upcoming absence of the student for a future date
Directly contact school
The app also enables school bus drivers to:
Watch in detail their daily route along with the stops for each student
Inform parents about the arrival of the school bus
Note down the exact time of the students' embarkation/disembarkation
Check any last minute changes or cancellations in their route
The school has the capability to:
Create & manage the daily routes of school buses, according to students' addresses
Monitor the routes for each school bus
Keep a daily record of students' absences
Effectively coordinate information & communication actions among parents, schools and school bus drivers
SchoolBus Alert platform is a necessary tool for organizing effectively school transport, aiming at providing parents with instant, timely and personalized information.
M-STAT enables each school to develop its own, dedicated mobile application tailored to its needs!