Mobile World Congress 2015: M-STAT's Interview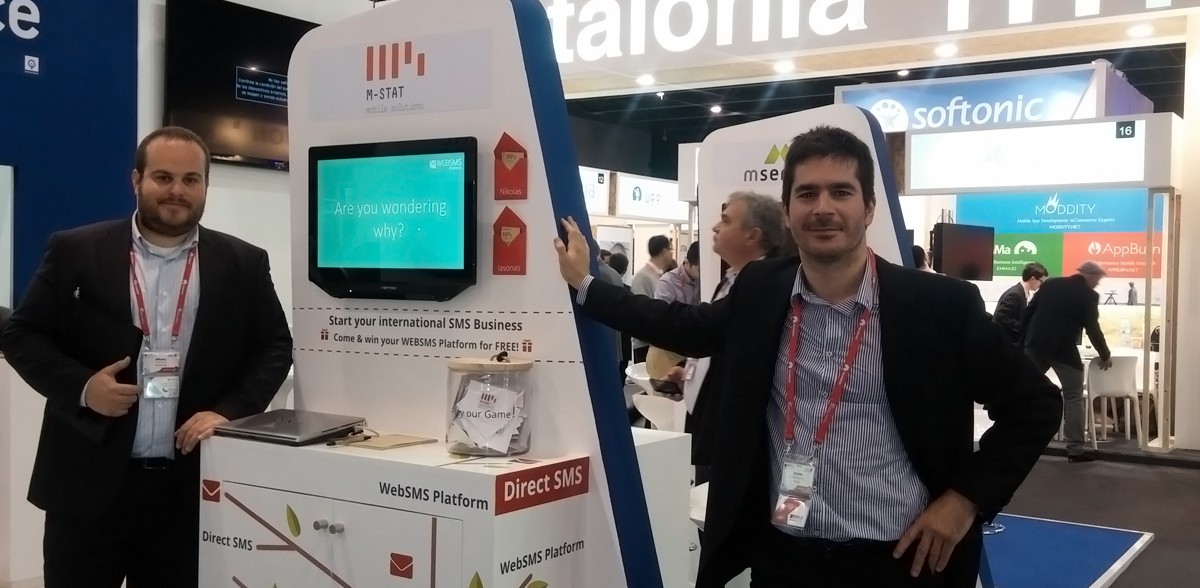 For the third consecutive year, M-STAT participated in the Mobile World Congress, so as to promote both its services and the Greek entrepreneurship to the global ecosystem.
Iasonas Antonopoulos, Product Development Director of M-STAT, gave a brief interview regarding the participation of the company in MWC 2015 and its main goals for the next year.
Focusing on B2B marketing, our team presented its mobile messaging services and more specifically its WebSMS platform, as a flexible tool to start your own international SMS Business.
Bulk SMS industry is a very profitable Business opportunity that anyone can benefit from.
Entrepreneurs can set up their own SMS Business within a day and take advantage of our WebSMS platform, which is offered as a software-as-a-Service (SaaS) solution. Our top notch platform suggests a complete front-to-end messaging solution with multiple benefits:
• Quick and easy set up
• User-friendly & simple to use interface
• No technical knowledge or need for infrastructure is required
• Multi-layer Platform supporting different levels of users and SMS reselling
You can find out more about our WebSMS platform or request a demo here.
M-STAT is always seeking for opportunities to expand furthermore its SMS messaging services to global markets. Therefore, we provide Businesses all over the world with a wide range of specialized mobile solutions, fully customized and adaptable according to their needs.
Once again we would like to thank you all for your support and for giving us the opportunity to gain valuable experience each year!