M-STAT awarded at Corporate Superbrands Greece 2018-19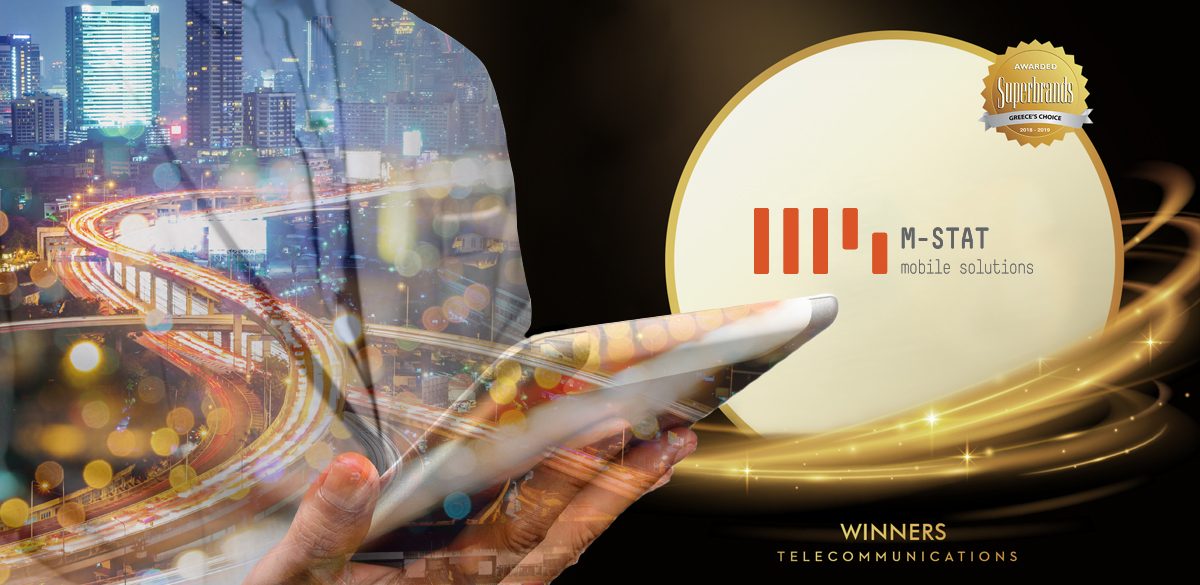 M-STAT has been recently awarded as a top corporate brand in Greece by the internationally recognized Superbrands institution. M-STAT was  awarded in the telecommunications sector for the year 2018-2019.Superbrands is the world's largest independent arbiter of branding based in London since 1995. Superbrands has launched programs in more than 85 countries including all the key global markets. This is the 6th time it took place in Greece. At this point, it is important to note that the evaluation of the winning companies was made by the Superbrands Council, consisting of marketing eminent figures in the world of branding, advertising and marketing and by a consumer poll, run by an independent agency.
The criteria for this year's selection were the following:
Brand Identity and Reputation.
Reliability and Long-Term Consistency.
Corporate Social Responsibility in the following areas: Market (Quality & Product Price or Service), Corporate Relations (lawful and transparent functionalities, Climate and Practices), Society (Sponsorship, Cultural & Social Initiatives) and Environment (protection and reduction of negative environmental impacts).