Μ-STAT actively supports «CLEAN UP THE MEDITERRANEAN» action!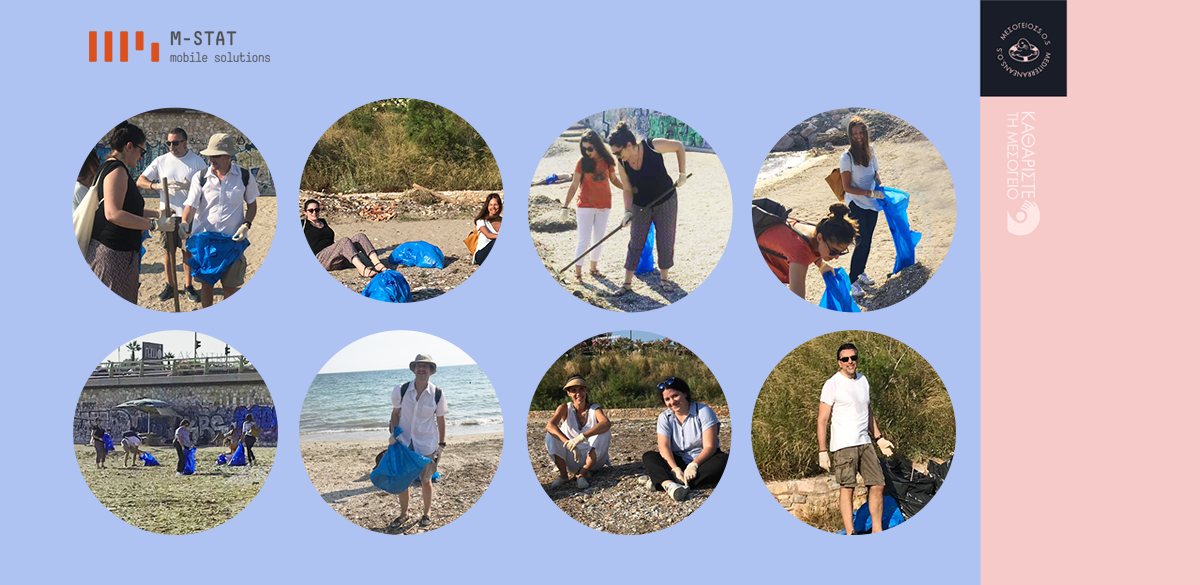 M-STAT, due to the World Environment Day, which was on the 5th of June, and its general awareness of environmental issues, took part in the campaign "Clean up the Mediterranean" coordinated by the Mediterranean SOS Network for the 24th consecutive year!
More specifically, along with 200,000 volunteers who have participated in the coastal clean-up campaign and other natural areas since 2006, on Friday the 29th of June, our team cleaned up the beach of Kalamaki!
According to the organizers, daily quantities of disposable plastics end up in the seas and oceans with direct and deadly effect on marine life. Especially since microplastics enter the food chain and pose a threat not only to marine species but also to human health.
M-STAT, by taking this action, actively supports the message "Don't be a Viewer!" as stated by the organizers, encouraging all of us to take out disposable plastic from our everyday life and turn to environmentally friendly materials!