Μ-STAT with a booth at Wholesale World Congress (WWC)!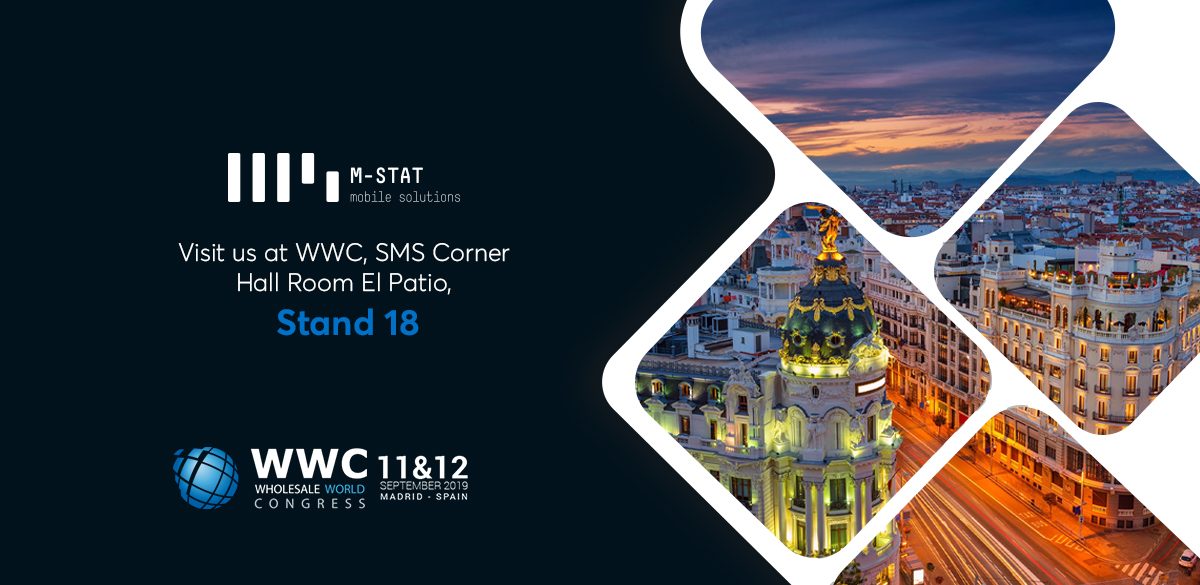 M-STAT, with a booth at Wholesale World Congress (WWC)! WWC is part of a series of events focused on finding new business opportunities in the Telecommunications sector. Wholesale Congress is focused on the business of voice, SMS and data. And have an exclusive space for SMS negotiation.
This year, WWC takes place on the 11th Sept – 12th Sept , 2019 at the Meliá Castilla, Madrid. M-STAT, is proud to participate with a booth at SMS exchange corner (Hall Room El Patio, Stand 18). In this congress participate more than 300 companies from 56 countries!
M-STAT has been offering innovative products & services in the Mobile Messaging sector since 2001, and has recently established a number of International direct connections for SMS termination which guarantee faster & reliable customer reach worldwide. In addition, M-STAT is proud to be among the 19 official Rakuten Viber Partners worldwide, providing direct connection for Viber messages termination. Moreover, M-STAT has joined Googles' Early Access Program for RCS Business Messaging. M-STAT, as a brand is also well recognized by "Superbrands" International institution, and it is honored to be among the top Corporate Superbrands in Greece for 2018-2019 in the telecommunications sector. This distinction is a result of commitment, dedication and quality work of 18 years!
Our participation, confirms our continuous effort to optimize SMS termination internationally.
See more about the conference here