M-STAT: 14 years of experience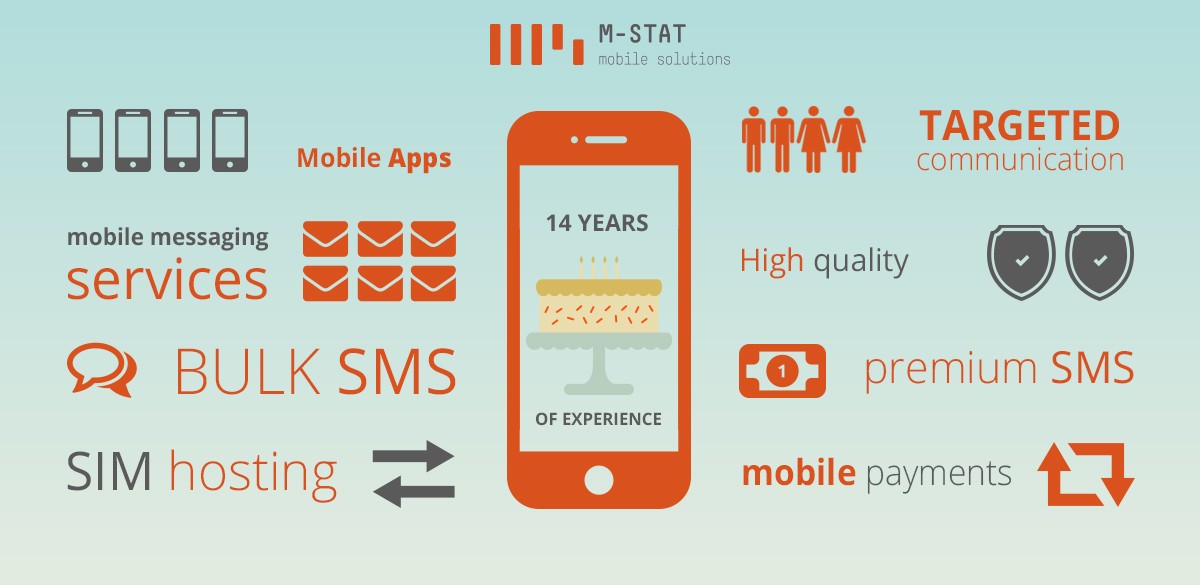 M-STAT, which operates in the mobile messaging industry since 2001, has recently celebrated its 14 years of experience!
The high quality of our services, in combination with our technical expertise, our partners' credibility and our customer-centric approach, suggest the reasons why M-STAT is included in the leading mobile companies in Greece.
We offer mobile messaging services to all companies and brands who wish to communicate with audience directly and effectively. Bulk SMS, Premium SMS and Sim Hosting suggest the main messaging services that we provide our clients with, in order to enable them to approach their target group and promote their products.
At the same time, M-STAT is the only company which offers direct SMS termination with all mobile network operators in Greece.
M-STAT offers integrated services regarding the design and development of custom mobile applications.
Moreover, our company provides customers with consulting services as well, regarding the mobile app strategy they should adopt, after the launch of the product in the market.
Finally, M-STAT's goal is to constantly evolve within the field of Telecommunications and to improve the quality of its services.
During the 14 years of its experience, M-STAT has managed to earn the credibility of its customers and collaborators, to develop innovative products and to expand its services in Greece and other countries as well.