Premium SMS
The simplest way for companies to generate revenue from their services
OUR PREMIUM SMS SOLUTION
We offer 5-digit premium numbers that cover full range of SMS pricing to Greece and Cyprus. Connect to our fast and reliable PSMS Gateway through a web panel or the respective API.
MOBILE ORIGINATED & TERMINATED SMS
The Mobile Originated (MO) SMS charges user's phone for every SMS sent. The Mobile Terminated (MT) SMS, charges user's phone for every SMS received. MO PSMS are used for user triggered actions while MT PSMS for subscription services.
M-STAT has several MO and MT PSMS shortcodes  registered covering a
full range of SMS prices
. These short codes are offered to our customers as dedicated or shared short codes. PSMS are managed via M-STAT's PSMS Gateway and can be accessed through a secure webpanel or directly from the client's applications through the respective API. Customers can access and monitor the SMS flow and statistics in real-time. Important information such as the PSMS text, recipients' numbers, time sent and delivery status is also provided. Our
Premium SMS Gateway
can be connected with our
Bulk SMS Service
to allow you to send and receive Bulk or personalized SMS for promotional use, marketing campaigns and value-added services.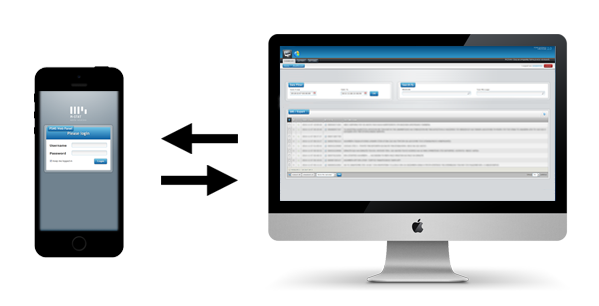 Easily Remembered
Short, easy to remember numbers and ideal for quick communication since they can be memorised due to their length.
Low Cost, High Profit
Low set-up costs, without the fixed costs of regulators. An excellent return on investment (ROI) when running successful services.
User Behavior
Collect user data for future campaigns, understand your audience and their behavior, test their response by replying to their SMS.
Simple to use API
Easy to integrate with your applications. Well documented API, built with respect to industry standards.
User-Friendly
Clear opt in and opt out options for a smooth user experience. Users can easily manage their subscriptions to a service.
Detailed Reports
Track your traffic statistics easily. Export reports and monitor the performance of your campaigns in real time.
OUR SHORT CODES
The minimum revenue share for our client starts at 50% and increases as the PSMS traffic increases. Under carrier regulations, 40% of the SMS charge is attributed to the telecommunication carriers.
TYPE OF SERVICE

PREMIUM NUMBER

SMS RATE (EXC. VAT)

SMS RATE (INC. VAT 24% + MOBILE TELEPHONY FEE 10%)

AVAILABILITY

SERVICE DESCRIPTION

ADULT SERVICE

 MOBILE ORIGINATED
 54007
 4.065 €
5.545 €
Available
Contests, Media Communication Services, Micropayments, Content and Access Services
NO
 54011
 0.09 €
 0.123 €
 19129
 0.09 €
 0.123 €
 54045
 0.25 €
 0.341€
 54340
 0.50 €
 0.682 €
 54344
 1.00 €
 1.364 €
 54534
 1.20 €
 1.637 €
 54345
 2.94 €
4.01 €
YES
 54030
 4.065 €
 5.545 €