Discover M-STAT's new feature: Rich SMS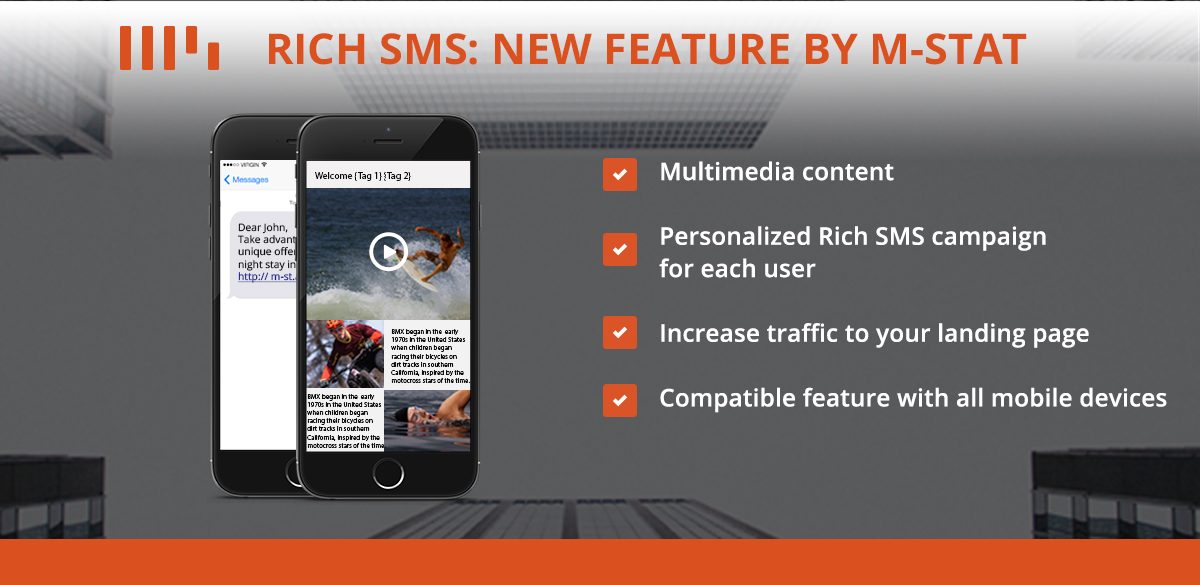 M-STAΤ has launched the new feature, Rich SMS, offering the opportunity to enterprises and brands to create a branded landing page with multimedia, interactive content.
Through Rich SMS, the user is redirected to a landing page with extra information and multimedia content, such as text, links, images, videos and coupons. Through the advanced Bulk messaging platforms of M-STAT, any Brand or enterprise can create its own Rich SMS campaign and send mobile coupons, promo codes, exclusive offers and updates, reaching its target audience directly and efficiently. The personalization is featured directly within the landing page either with a name format, or Email format, making the message more interesting and familiar to the user.
The new feature is already available through M-STAT's Bulk SMS services, in Greece, Cyprus, UK and Spain.
Rich SMS benefits
Τrack your campaign's performance with measurable results
Increase traffic in landing page
Personalized Rich SMS campaigns for each user
Generate conversions
Increase loyalty
User engagement
Compatible service with all mobile devices
Contact us to find out more about Rich SMS.