SIM Hosting: Effective 2 way communication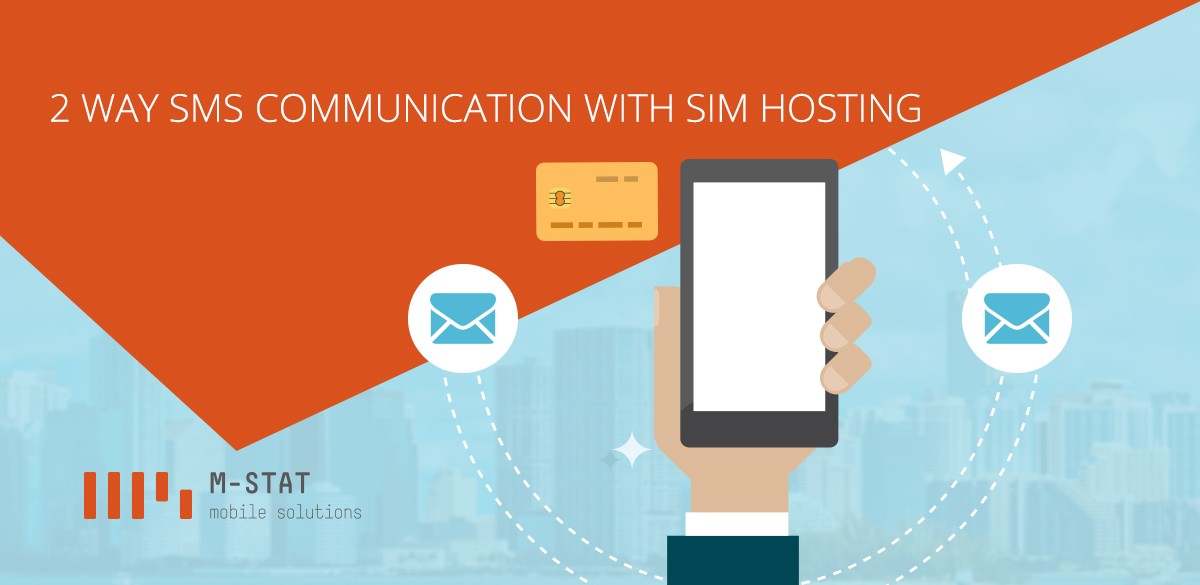 M-STAT offers to its cooperators the 2 way SMS communication service, while giving them the opportunity to manage it according to their needs. 2 way SMS communication is a flexible and interactive service, since its operation is based on sending and receiving SMS simply through  mobile 10 digit numbers.
SIM Hosting service
SIM Hosting is actually a type of 2 way SMS communication between brands and the audience at minimal cost. Users are capable of communicating directly with a company or a brand by sending SMS to a regular ten digit mobile number, instead of a five digit one (Premium SMS). At this point it is important to clarify that with the use of SIM hosting users are charged only as a simple SMS. Moreover, if users have a mobile connection which includes free SMS sending, then they are not charged at all, even for sending text messages to enterprises.
SIM hosting is suitable for cases, such as consumers' helpline for complaints or enquiries through SMS opt-in and opt-out contact lists and for participating in massive campaigns.
It is essential for users to comprehend that with SIM Hosting, they are enabled to send SMS to companies or brands, wherever they are, though any telecommunications provider, simply and quickly through their cell phone. The great advantage of this service is attributed to the fact that foreign users who may live anywhere in the world have also the opportunity to send SMS to enterprises, regardless of the country in which their mobile number is hosted.
To sum up, the benefits of SIM hosting can be described below:
economic & direct communications channel
global coverage
remote access
real time SMS monitoring & reporting
no incoming SMS limit
no requirement for any technical infrastructure and no costs for software development
Find out about our SIM Hosting service here!