Significant award win for Grape magazine at Mobile Excellence Awards 2018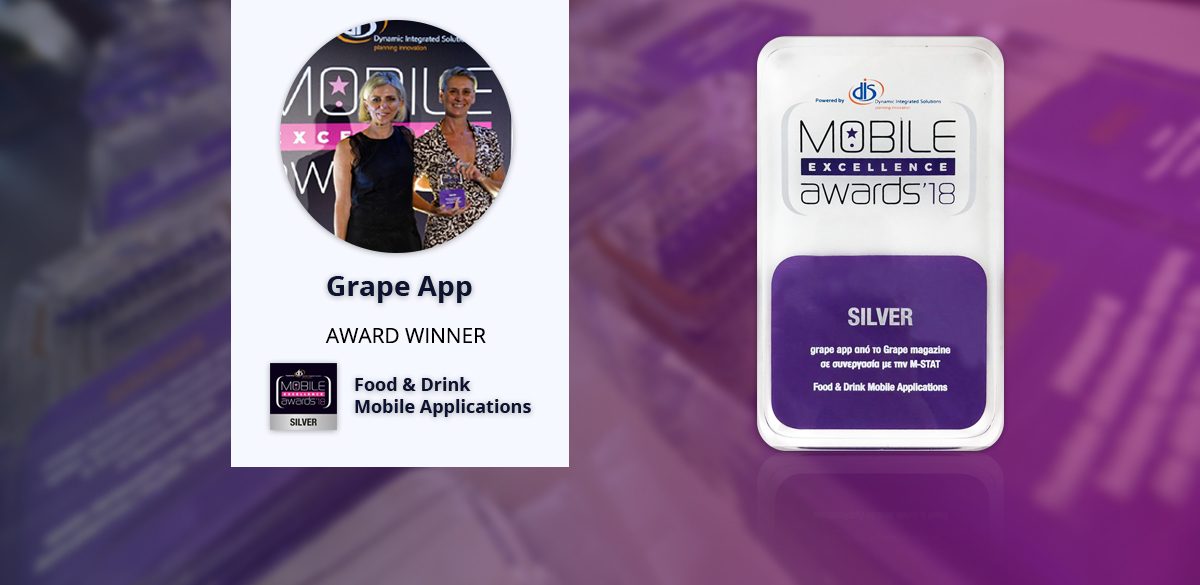 Mobile Excellence Awards rewarded the most successful mobile applications of the year in the Greek market.
Grape magazine has earned a Silver Award in the Food & Drink Mobile Applications category for the innovative mobile app Grape, which was developed in collaboration with M-STAT.
With a unique design and rich content, Grape is a modern lifestyle guide for wine that stands out for its identity, originality and high aesthetics. Users can discover the "world of wine" and get to know all the trends and news regarding wine, thus acquiring very interesting knowledge and useful information.
Application features
The application is designed with an adaptive UI, ensuring the optimal user experience and optimal adaptation to each device.
Through the app users can:
Read all Grape journal editions, online, in high resolution. They can also save them to their device and share them with their contacts through email, Facebook and Viber.
Save their favorite articles for future reading.
Receive push notifications in real time in order to be informed whenever a new Grape edition is published.
Push notifications are sent through M-STAT's in house Push Notifications platform, "Push My Apps", which is integrated with Grape app.
We design the ideal mobile strategy according to your custom
brand needs!