RCS: Shaping the future of A2P Messaging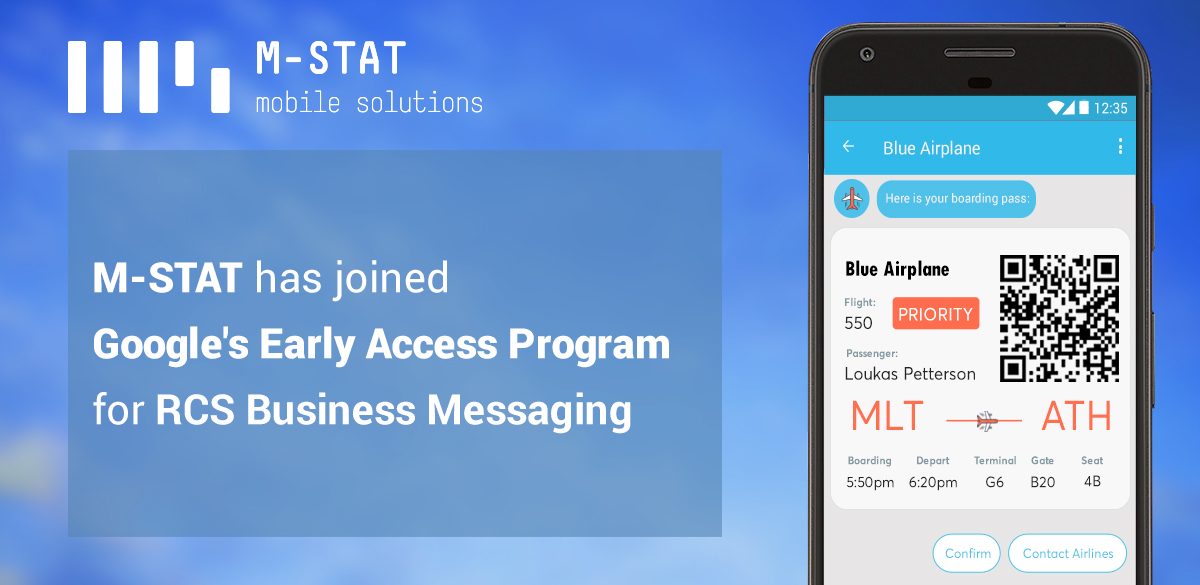 M-STAT is excited to announce that it has joined Google's Early Access Program for RCS Business Messaging. RCS (Rich Communication Services) takes you to the next level and enables you to enrich your communication with images, colors, audio and video, in order to create stunning marketing campaigns and offer a truly interactive experience to your customers!
Through RCS you have the ability to directly interact with your target audience, by sending QR codes, tickets, coupons, current offers, product updates and many more! You also have the capability to add to each of your campaigns call to action buttons, such as "Book your seat now", "Change seat", or "Contact Airline", in order for your customers to instantly select their action and proceed with the next step. Moreover, you can always track your campaigns' status in real time and check if your message has already delivered or read by your customers.
Stay tuned to discover our latest news regarding RCS Business Messaging!