Rakuten Viber celebrates 10 years of presence in instant Messaging!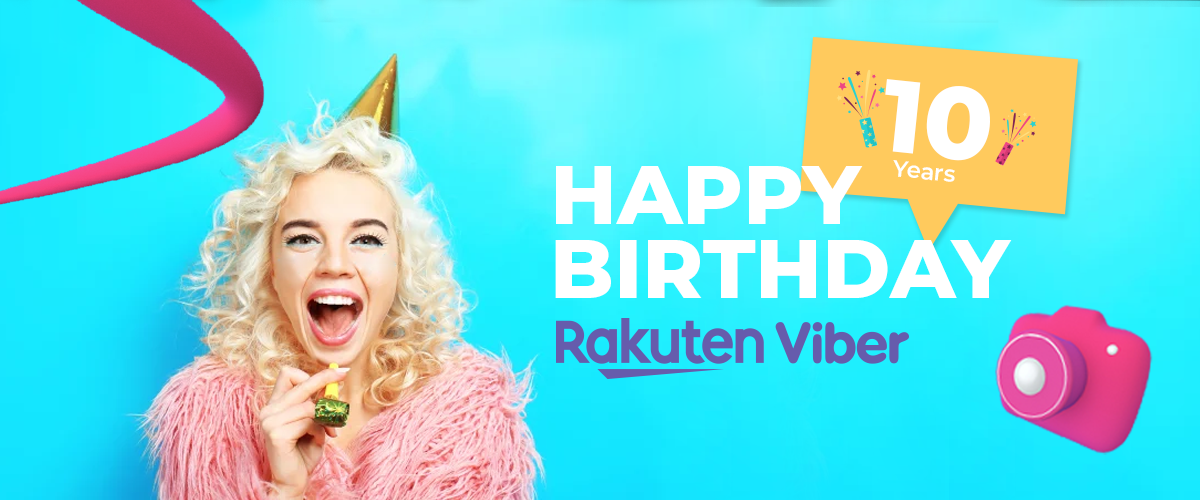 Rakuten Viber –our official partner in Business Messaging – celebrates 10 years of presence in Instant Messaging. We would like to wish Happy Birthday in our way. We would like to present the most important benefits of our cooperation and what we have achieved together!
M-STAT is honored to be among the first official partners of Rakuten Viber worldwide. Our collaboration started in 2017!
Due to our partnership we provide a direct connection to Viber for messages termination. In addition to that, we have the capability to quickly react if any issues arise and also to propose solutions tailored to each brand's custom needs. Οur collaboration is based on mutual trust and it enables us to get hold of all the latest trends in mobile messaging and directly propose innovative ideas and new concepts to Viber.
M-STAT's strategic partnership with Viber has resulted in impressive results. See below:
Customer satisfaction
Existing customer satisfaction increased due to the offer of new innovative services. Βusinesses can use their favorite messaging app in order to attract their audience. Through Viber businesses can send personal/informative, promotional & transactional messages up to 1.000 characters, including images, buttons, etc..
"Viber Fallback to SMS¨ feature
In order to offer an OMNI-Channel experience to its audience, we have integrated the "Viber Fallback to SMS" feature in our innovative OMNI Messaging platform. When internet connectivity is off, or in case the user hasn't installed the Viber app, our platform automatically switches messaging route and submits an SMS (Viber fallback to SMS), ensuring that messages successfully reach the audience.
Efficiency
The effectiveness and performance of the Business Viber messaging have been impressive. According to our customers' feedback, the engagement exceeded 70% while the cost of their messages was reduced by 40%. At the same time, a 1.4X increase in the market basket has been observed.
Expansion of activities
Business Viber Messaging services has led to an increase of messaging traffic in both national and international level. This has led us to have an extensive network of partners in more than 20 countries. Over 100 Million Business Messages sent in 2019 by M-STAT & Viber.
One of the latest highlights of our cooperation is the organization of the first Viber Business Messaging Webinar in Greece. During the webinar the main features and advantages of Business Messaging offered by Rakuten Viber in collaboration with M-STAT were presented. Also, our partners from Alpha Bank, Leroy Merlin and NOVA, shared their experience and results from using the OMNI Messaging platform's advanced services.
Click here and watch