Infocom Mobile World Conference 2015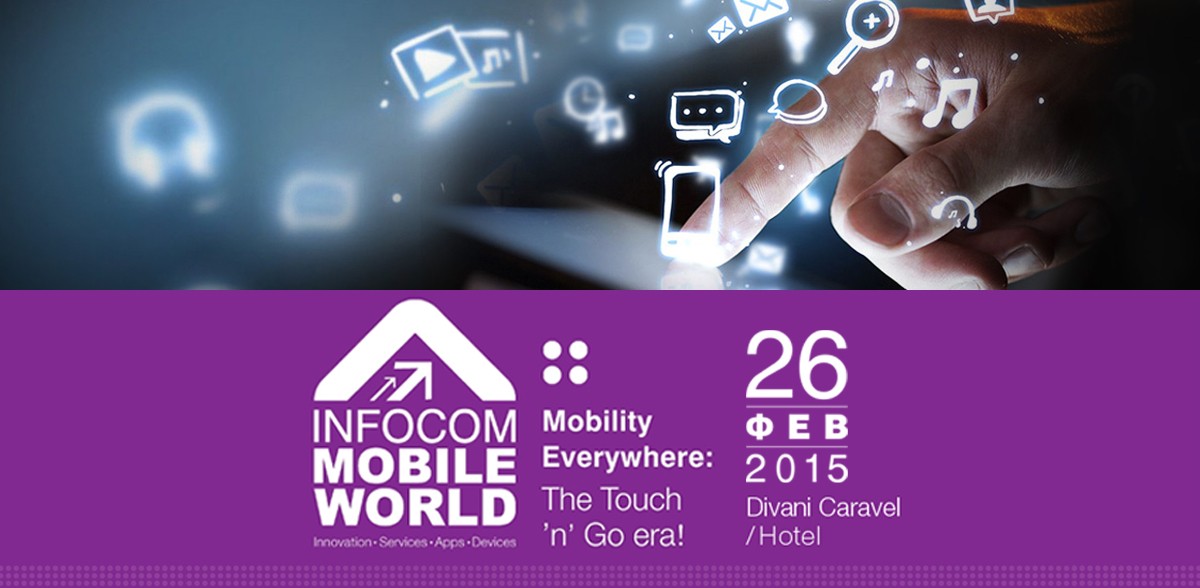 M-STAT is sponsoring the 5th Infocom Mobile World Conference, the hottest conference for the mobile application ecosystem in Athens! This year's Infocom conference titled "Mobility everywhere: The Touch 'n' Go Era", will take place on February 26, at Divani Caravel Hotel. In the conference key note speakers from the mobile business industry will be presented, as well as interesting sessions and workshops regarding mobile information technology, mobile strategy and business development and a wide range of mobile innovation and services.
Attendees can find the detailed conference schedule here.
More specifically, this year's conference contains three main content sessions :
Mobilizing Business
Need for Speed
The 'm' factor changes the world
Two extra sessions titled"m-health: In mobile we trust" and "Mobile Marketing: Consumers are mobile", will be presented as well.
Iasonas Antonopoulos, Product Development Director of M-STAT, will contribute in the 3rd session of the keynote hall "The "m" factor changes the world". In this section, issues related to innovation technology and the mobile application landscape will be discussed, as well as effective ways to monetize from the application ecosystem. The 'm'  factor will be categorized and analyzed into three basic pillars: 'm' for mobile customers, 'm' for monetization, and 'm' for my company.
Subscribe and participate to the 5th Infocom Mobile World  Conference 2015 for FREE here.
Keep in touch by sending us an email at hello@m-stat.gr or contact us by filling out our contact form. We are always open to discussion and we will be happy to receive your reviews or comments.