Bulker: New website & brand identity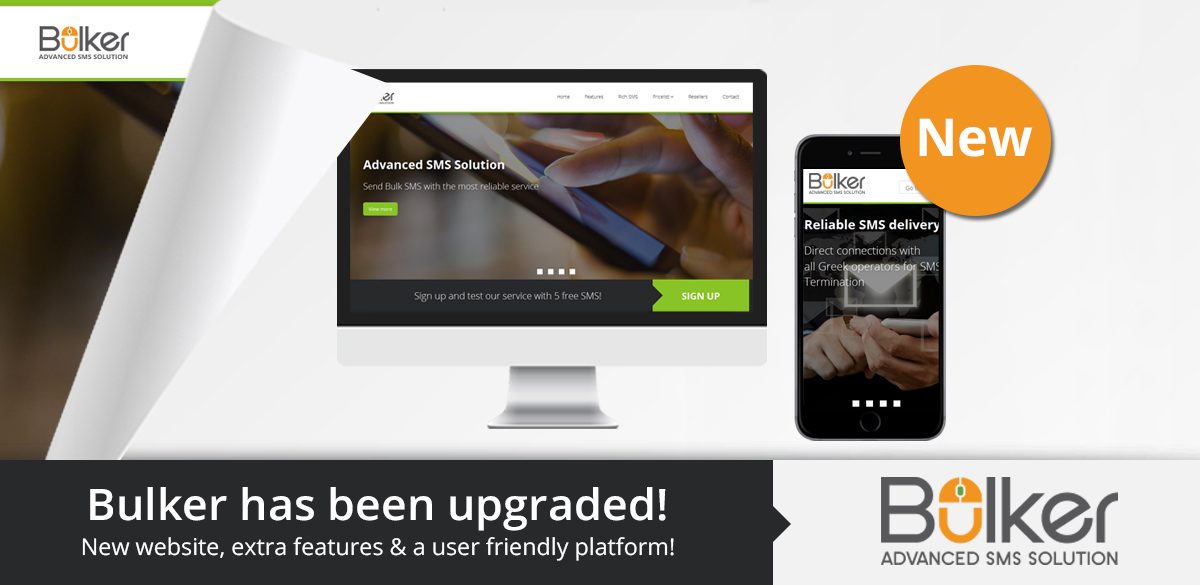 With a strong brand name and 10 years for successful presence in the Greek Bulk SMS industry, Bulker, M-STAT's advanced SMS solution has renewed its website and brand identity, maximizing your SMS experience.
✓ Bulker offers you all the necessary tools to create engaging SMS campaigns, providing you with a unique user experience through its innovative services & features:
Smooth navigation through its responsive website
Easy to use & highly flexible admin panel
New Rich SMS feature, to create interactive SMS campaigns
✓ Bulker is a powerful SMS marketing tool, which enables you to drive targeted communication, personalization & conversion.
✓ The only service providing direct connections with all Greek mobile network operators for SMS termination.
✓ Our fully featured platform guarantees the prompt & reliable delivery of your SMS, ensuring that your campaigns reach your target audience successfully.
Visit the new Bulker.gr