Push My Apps: Innovative Push Notifications Platform by M-STAT!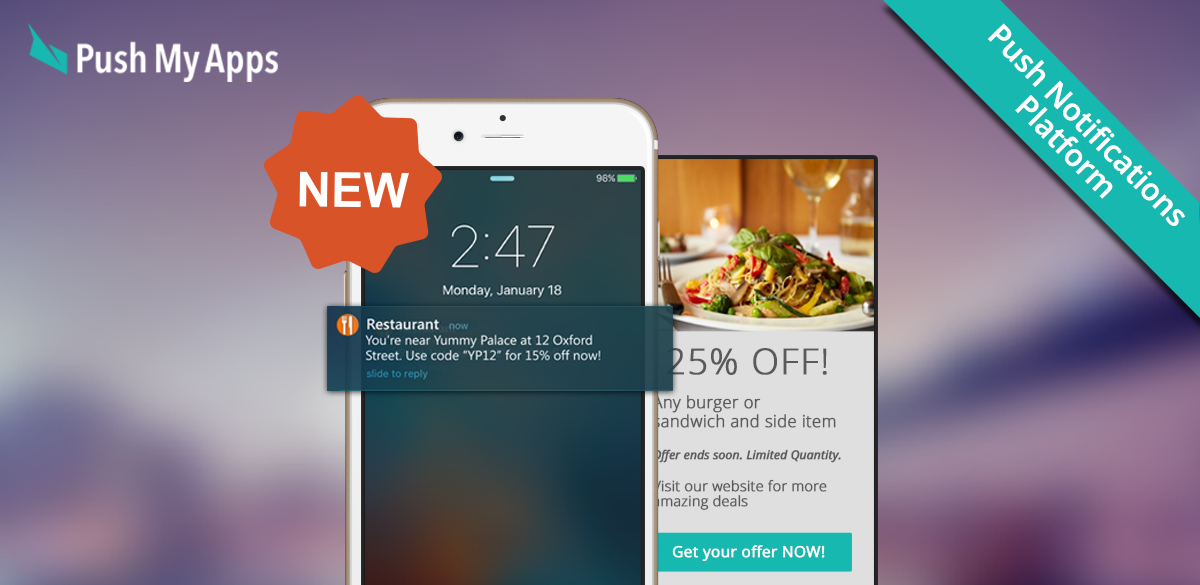 M-STAT launched the leading edge Push Notifications platform, Push My Apps, with advanced features & capabilities, enabling brands to maximize their target reach and boost their mobile app performance!
Advanced features & Capabilities
With Push My Apps, every brand can unlock the real power of mobile marketing & leverage new growth opportunities! The platform provides a real time mobile communication channel, based on custom criteria, such as user profile, his current location and preferences. Get to know Push My Apps advanced features:
Geo-targeting
Rich Push Campaigns
Dynamic Segmentation
Aggregated Statistics
User tags
Powerful brand portfolio
Push My Apps has attracted a wide range of well known brands! Allianz Greece, 24Media with Sport24, Europe Insurance & SchoolBus Alert have already integrated Push My Apps SDK in their applications, enabling them to set up optimized & effective campaigns, based on their custom needs.
Why Push My Apps?
Through its technical know-how & its valuable 16 years' experience in mobile marketing, M-STAT provides your business with integrated mobile consulting services, in order to develop effective push notification campaigns.
Custom solutions based on your needs
Dedicated Marketing Team to make an impact on your business
Lightweight SDK with full integration in 10 minutes
Technical Guidance & Instant Support
Security & Quality certifications (ISO 27001 & ISO 9001)
Are you ready to fulfill the promise of mobile?
Contact us to help you develop your own, custom mobile marketing strategy, as well as effective push notification campaigns!