M-STAT at the digital Race for the Cure® 2020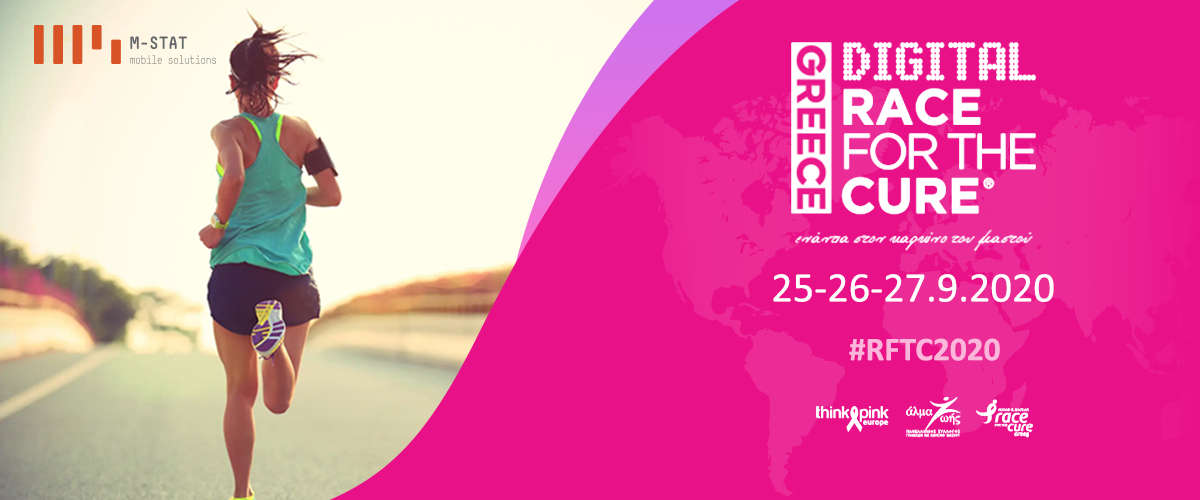 M-STAT as part of its Corporate Social Responsibility activities, participates in the digital Greece Race for the Cure 2020®.
Digital race for the Cure is the biggest sport event against breast cancer in Europe. This year, due to COVID-19 pandemic, the realization of Greece Race for the Cure ® as a popular celebrating event with a large scale participation is not feasible .
However, breast cancer continues to exist and patients' need for support is extremely high and more intense than ever. On top of that, the need for prevention and early diagnosis remains constant.
M-STAT , actively supports initiatives that raise social awareness against breast cancer. 25-26-27 September 2020, the M-STAT team participates in the digital Race for the Cure® and sends out the message of health prevention and support of vulnerable women.