Google's Webinar for Rich Messaging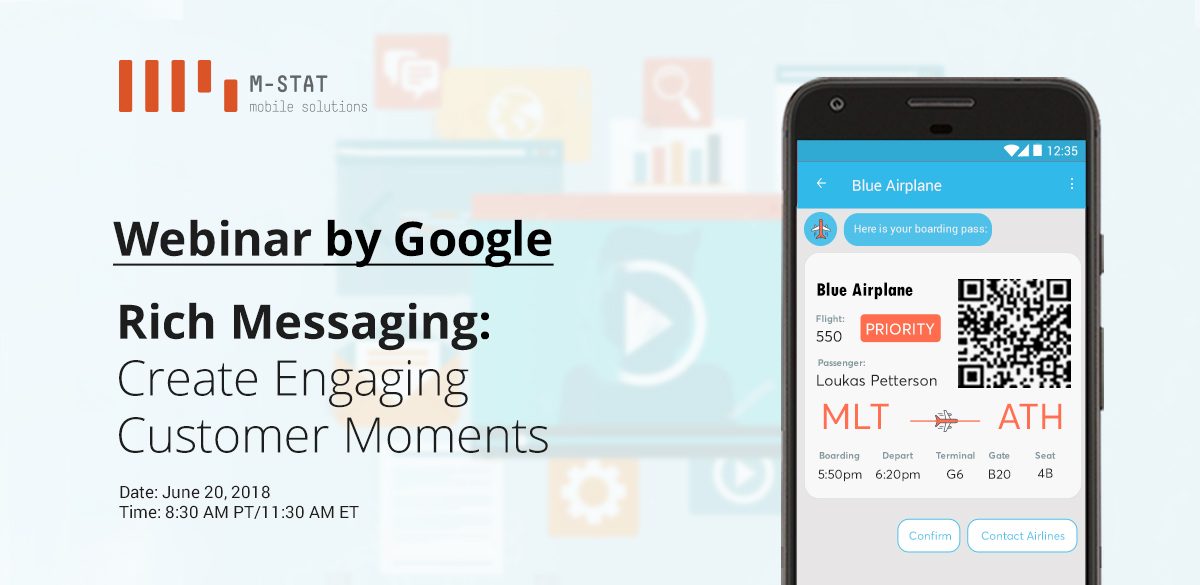 M-STAT, as one of the selected messaging partners of Google's Early Access Program for RCS Business Messaging, is excited to invite you to the upcoming webinar by Google:
Rich Messaging: Create Engaging Customer Moments
Date: June 20, 2018
Time: 8:30 AM PT/11:30 AM ET
People today expect to connect with brands anytime, anywhere, using their mobile phones. This webinar will show how brands can create rich, interactive and personalized experiences, right within the default messaging experience, using RCS (Rich Communication Services).
P.S. Even if you can't attend the live webinar, please register anyway to receive the recording afterwards.
Register here!