Double distinction for M-STAT at the Impact BITE Awards 2020!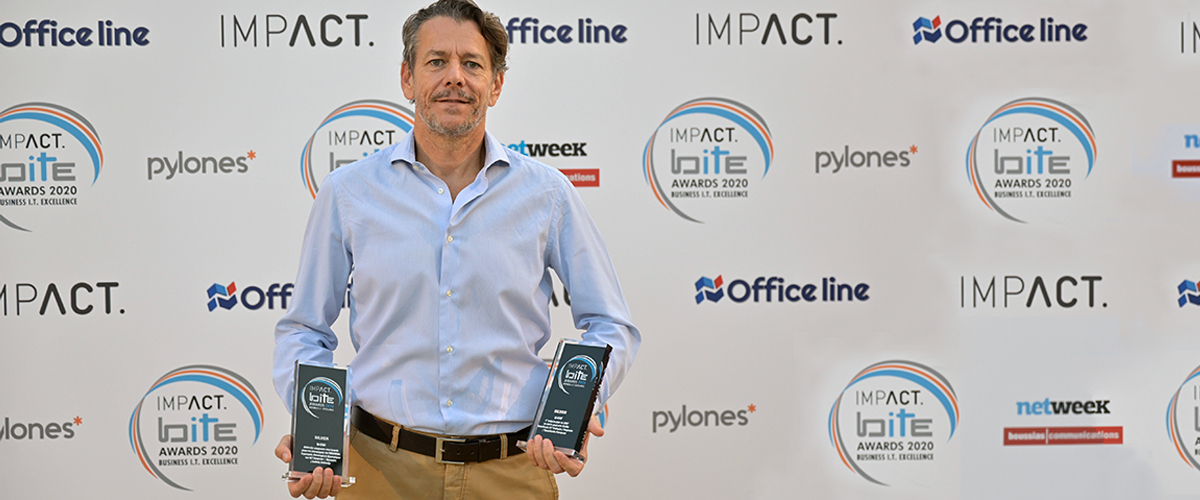 M-STAT was honored with two Silver Awards at the Impact BITE Awards 2020 on Wednesday, September 23rd, 2020.
More specifically, M-STAT received a silver award in the category "Strategy, Innovation & Extroversion of ICT Companies" for "Exports-International Development & Suppliers". The award was given for the advanced SMS service platform, SMSArena, which is successfully developed and addressed to the Spanish market.
At the same time, M-STAT received a silver award in the category of "ICT Infrastructure / Services" for "Software Suppliers".
The distinction referred to the innovative RCS service implemented for the first time in Greece by M-STAT.
RCS (Rich Communication Services) is the "next day of SMS". It is designed to enrich text messaging with new, innovative features that enable a truly interactive user experience.
The ceremony of the Impact BITE Awards 2020 was organized, for the ninth consecutive year by Boussias Communications, under the auspices of Hellenic Labour Inspectorate. It attracted once again the interest of the technology market, awarding technology projects that stood out.
These valuable distinctions, confirm M-STAT's efforts to offer reliable and innovative products/services not only to Greece but at international markets as well.