Award for the Allianz on the Go mobile app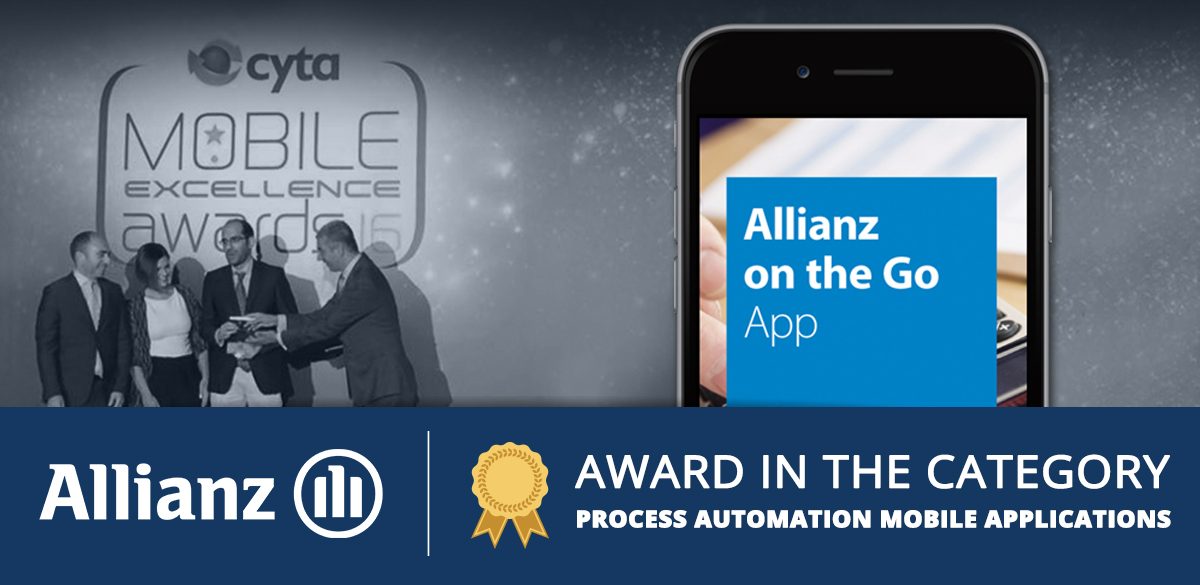 Cyta Mobile Excellence Awards, which were organized for 2nd consecutive year by Boussias Communications in collaboration with Athens University of Economics & Business, awarded the most successful mobile applications in the Greek market.
Allianz Greece, with 25 years of presence in the insurance industry won a silver award in the category Process Automation Mobile Applications, for the innovative mobile app, Allianz on the Go, which has developed in cooperation with Μ-STAT.
Allianz on the Go is a mobile app specially designed for Allianz agents' network, upgrading customers' experience to a whole new level through functional & flexible solutions.
Αllianz on the Go, as an integrated B2B mobile app distinguishes itself through its focus on:
Innovation
Functionality
User friendly environment
Through the app insurance agents have the ability to:
Create & manage quotations for their customers' insurance programs
Send directly the insurance quote to their customers via Email
Check the daily prices of mutual funds offered by Allianz