A new tool from M-STAT for collecting user consent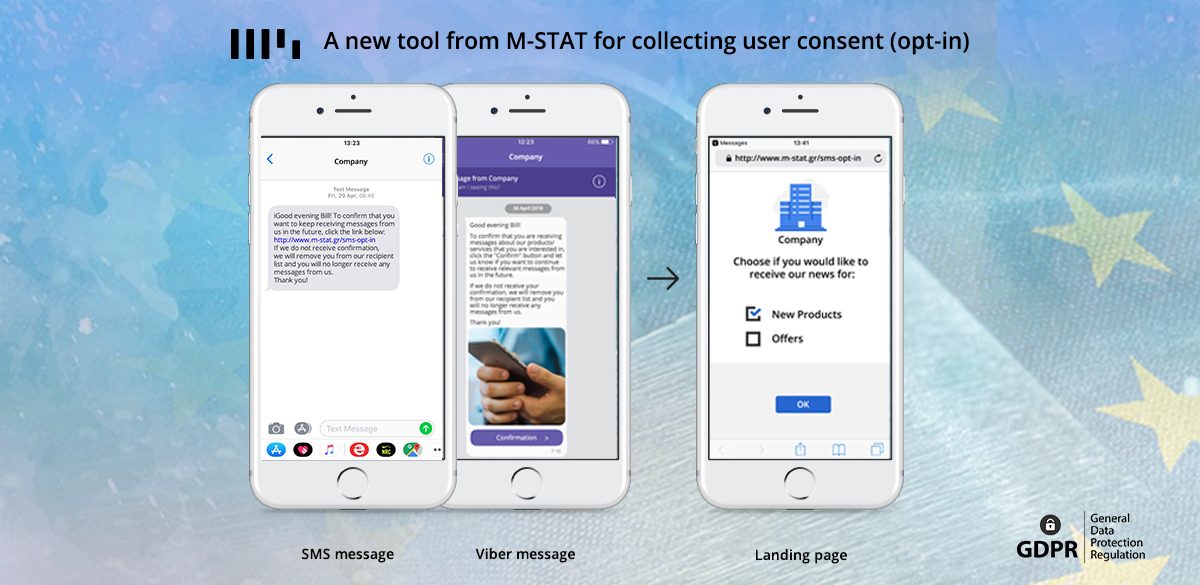 In view of the imminent implementation of GDPR, M-STAT has developed a new, valuable tool for collecting users' consent to receive SMS and Viber messages. More specifically, through the M-STAT platforms, companies have the ability to create a specially designed landing page, asking for their customers' explicit consent (opt-in) to receive messages.
Initially, users will receive an SMS or Viber message, including a personalized link, which will  redirect the user to the landing page. The landing page will contain the company logo, a text with the necessary information, and the checkbox "Agree" for the user's consent, which will be in the sole discretion to choose it or not.
M-STAT platforms will keep a record of users' choices and all the necessary evidence, such as the time and date that the user has given his / her consent. Through the opt-in feature provided by M-STAT , companies have the capability to easily and safely collect user's consent, fully responding to the European regulation (GDPR).