M-STAT: Proud to be awarded at e-volution awards 2018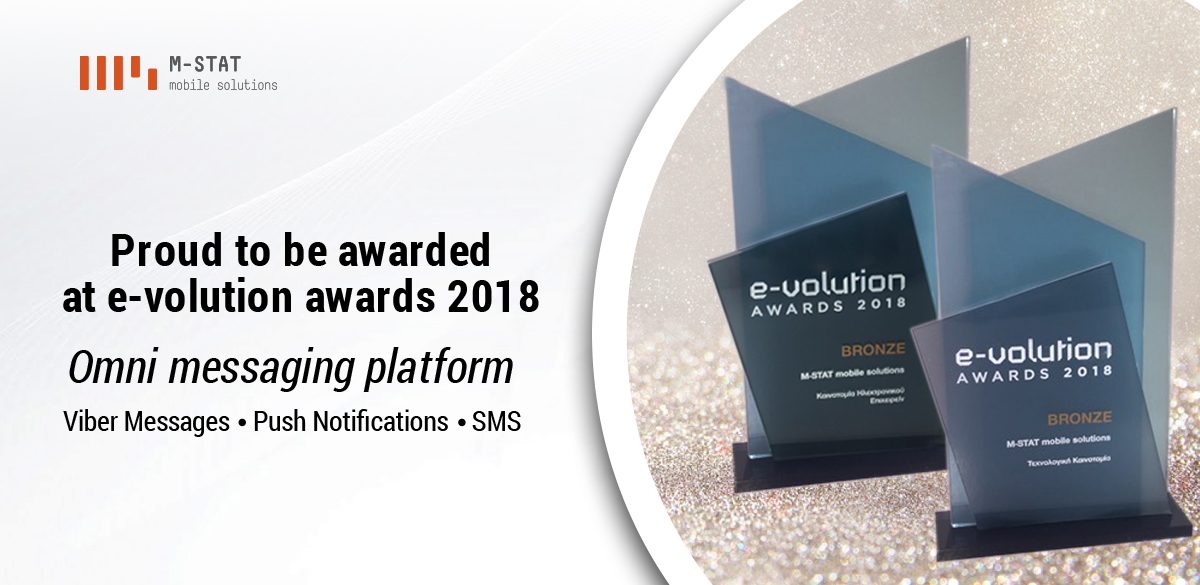 M-STAT has been awarded at e-volution awards 2018 for its leading edge omni messaging platform. More specifically, the company won 2 awards in the categories "Tech innovation" and "E-business innovation". M-STAT is the only company in Greece which has integrated 3 different communication channels into a single omni messaging platform, offering enterprises the capability to send mobile messaging campaigns via Push Notifications, Viber Service Messages and SMS.
Moreover, M-STAT is one of the few selected mobile messaging companies in Greece providing direct connection with Viber for messages termination.