M-STAT presents new mobile messaging services at WWC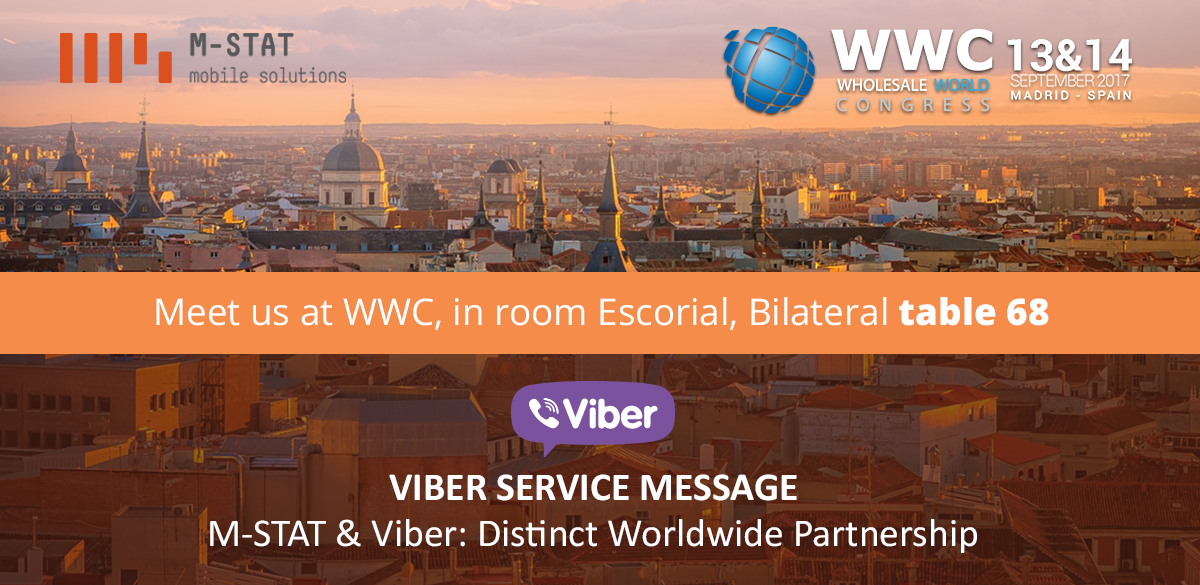 Following its strategic expansion, M-STAT is going to participate in WholeSale World Congress, the meeting point for the international telecoms wholesale community, in Madrid on September 13th and 14th!
The company will further promote its leading edge mobile messaging services, with a strong focus on Viber Service Message, Bulk Messaging and its Direct Connections with mobile operators for SMS Termination to Greece, Albania, Cyprus and Spain, along with its high-quality SMS routes and reliable HTTP, SMPP and SMTP connectivity.
Enterprises will have the opportunity to meet M-STAT and learn about the best practices for creating effective Viber Messaging campaigns, as well as how they can make the most of its new messaging πλατφόρμα, which offers the capability to send messages via 3 channels: SMS, Viber and Push Notifications.