Senior Mobile Apps Account Manager/ Project Manager (ref code: SMAP)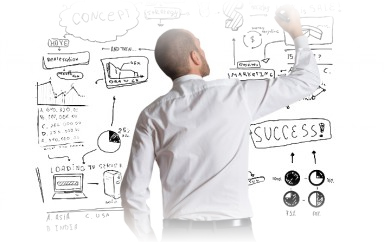 Senior Mobile Apps Account Manager is responsible for interfacing new and existing corporate customers of M-STAT that have a Mobile Application development project, providing technical solutions to new & existing customers on Mobile bespoke solutions. This is an exciting opportunity for an experienced industry professional with good understanding of Mobile Application development to join a dedicated and friendly team and add value to its work. The position involves activities in all parts of a Mobile App project,from
pre-sales support, offer composition and negotiations to requirement composing, project management, Q&A and support. The Senior Mobile apps Account Manager will provide technical and product assistance and guidance during the pre-sales process by identifying customers technical and business requirements, prior to designing a solution, consulting with development teams about capabilities, and supporting business sales teams and partners on proposal activities.
The position includes duties of offer composing, and negotiations in order to close deals.
Ideal qualifications:
Meet with potential Clients to determine technical /business requirements and ensure
that all necessary information is collated prior to producing a solution

Create and confidently deliver technical and product presentations internally and externally

Deliver training on solutions and provide product support to channel partners and internal stakeholders

Assist customer support team to provide feedback on issues with existing products

Builds productive relationships internally and externally, fostering teamwork by keeping colleagues updated on activities

Able to understand business drivers and risks involved for customers and M-STAT

Sell technical solutions to the customer with professionalism and enthusiasm

Provide accurate and timely managed information, to include activity reports, bid reviews, project forecasts, KPI's

Adhere to the Company's Quality and Business Processes

Produce compelling sales proposals/commercial and technical documentation

Ensure smooth transition from Sale to Delivery

Demonstrate M-STAT's products and technologies effectively to audiences of varied technical knowledge
Skills and Experience
A minimum of 2 years of technical writing experience (technical specifications) in mobile industry

Bachelor's degree preferable in Computer Science or other related fields (an MSc will be highly appreciated)

Excellent knowledge of the English language

Knowledge of the marketing industry including technical and commercial negotiating, preparing proposals

Analytical thinking and strong interfacing skills

Strong computer skills (MS OFFICE, Image & Video Editors, CMS tools)

Excellent communication and interfacing skills

Keen on new technologies

Fulfilled military obligations (for male candidates)

Results oriented with a "can-do" attitude

Organizational and team management skills
M-STAT offers:
A competitive salary combined with a performance bonus scheme

Involvement with high profile projects.

Opportunities in a dynamically growing environment.

A modern and friendly working environment

•Fresh ideas and access to new technologies