Μ-STAT participates in Athens Marathon 2016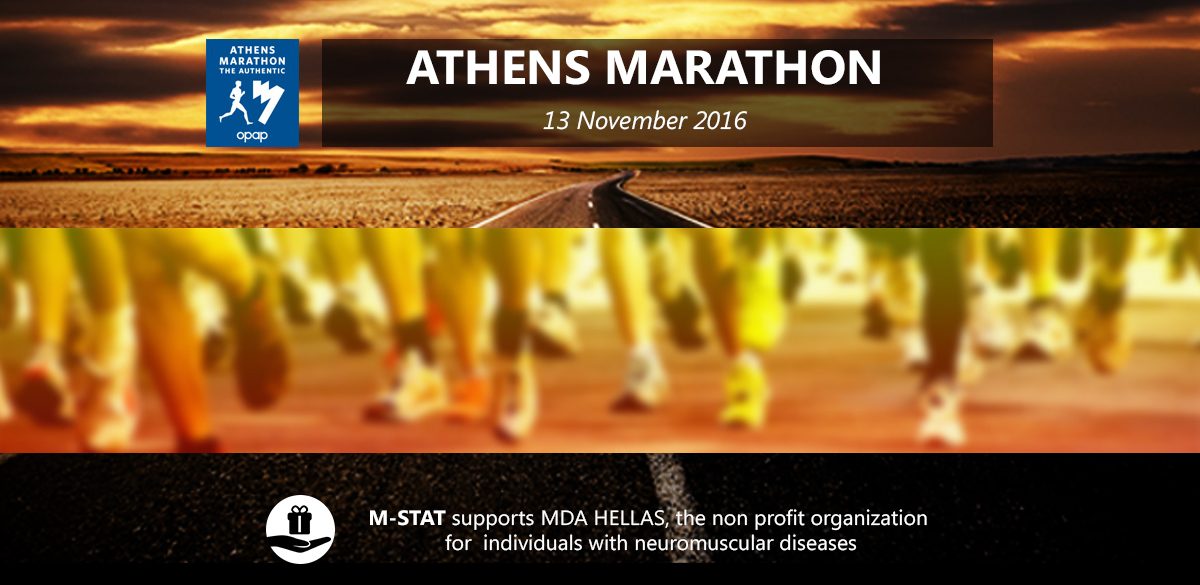 Μ-STAT will actively participate in the 34th Athens Marathon, taking place on November 13th 2016, in the center of Athens.
The company strongly supports Athens Classic Marathon, one of the largest historical and athletic events in Greece. Moreover, strengthening its commitment to corporate social responsibility,
M-STAT also supports MDA Hellas, the non profit organization for  individuals with neuromuscular diseases. The goal of MDA HELLAS is to enhance its members' quality of life, through psychological support, social care, therapeutic exercise, educational workshops and entertainment.

We wish the best of luck to all participants!